Multichannel transactional messaging
In addition to its marketing automation capabilities, Horizon enables multi-channel (e.g. email, SMS, voice, push) transactional messages to be sent in several ways, to support a wide range of messaging requirements.
Recipient and message details can be automatically stored in the Horizon One360 customer data platform to maintain an audit trail and to assist customer services.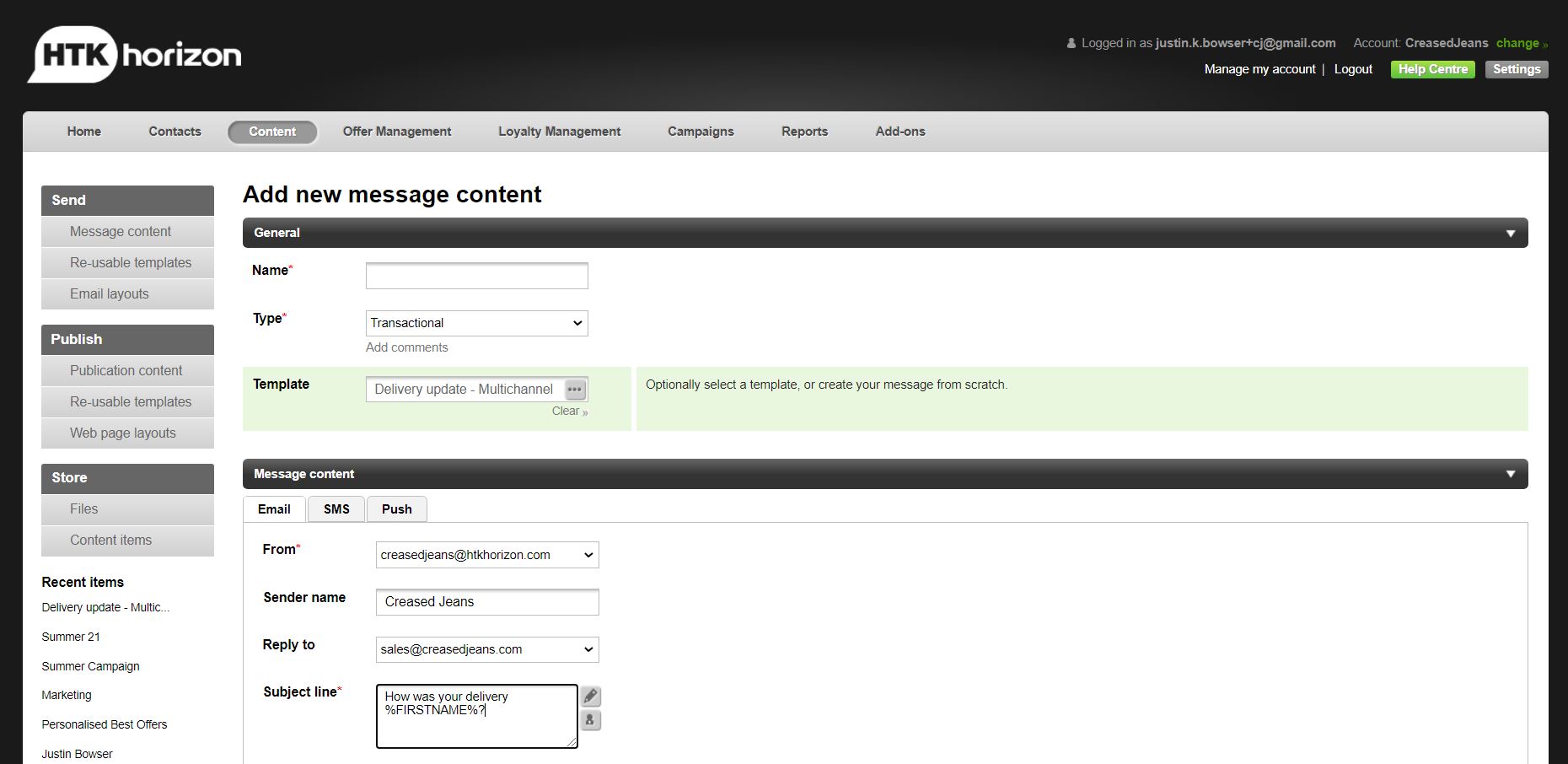 Create transactional emails, SMS and push messages using the Horizon message editor. All channels can include personalisation tags, as you'd expect. Trigger these messages through the Horizon API or set up rule-based triggers in response to specific events such as a new sign-up, an upcoming appointment, a purchase or a loyalty redemption.

Sometimes it's necessary to send transactional messages to a group of customers; for example a product recall or a delivery update on a batch of orders. Horizon supports fully personalised batch-based transactional messages using email, SMS, push or voice.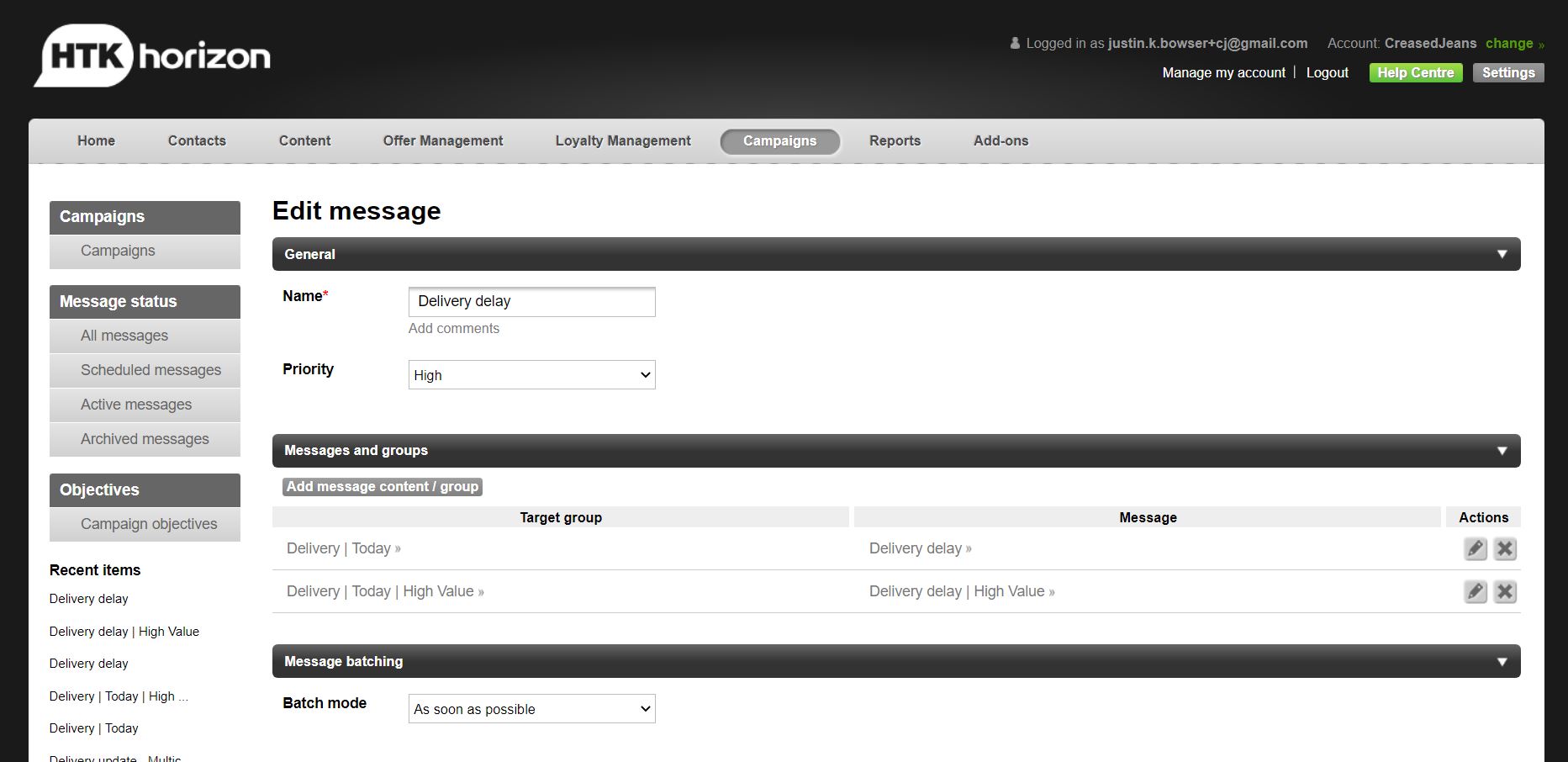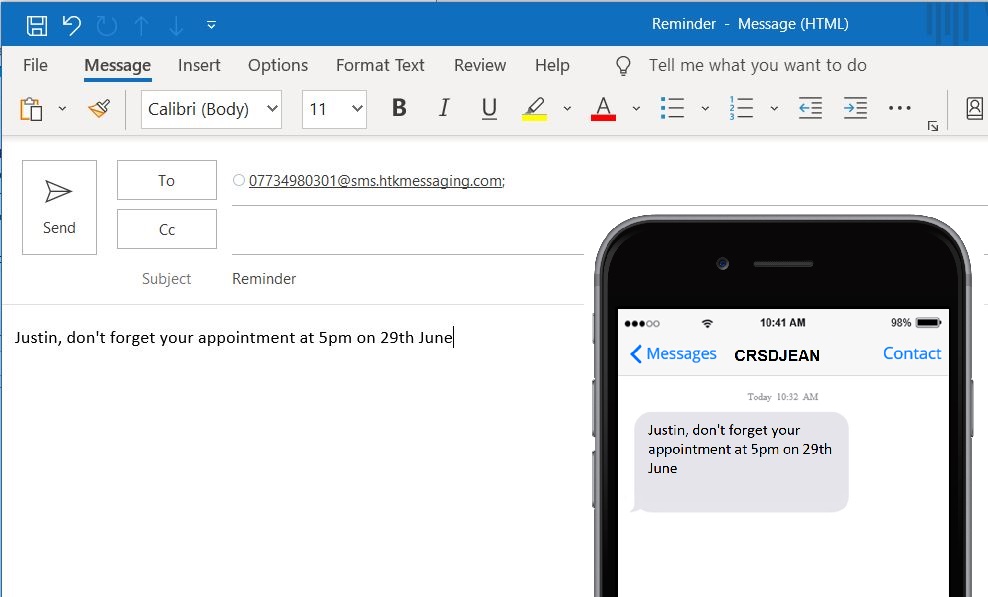 Horizon enables SMS messages to be sent in response to an email, where the email address identifies the mobile number of the recipient and the email subject line or body contains the message to be sent. This can be very useful to enable messaging from back-end systems that don't support API-based data exchange, or for ad-hoc customer service.

The Horizon 'Quick SMS' tool is perfect when you need to send a personalised text message to anywhere between 1 and 1,000 recipients. Either enter the recipients' details manually or upload them from a file, type the message or select from a predefined template, and press "send".