Join up data and apply insights across your marketing stack with fast & simple integrations.
Connect seamlessly in just a few clicks
Getting a new platform integrated with the rest of your tech stack used to be hard work – lots of IT input, coding, testing and kinks to be worked out.
But Horizon isn't designed to sit in isolation from the rest of your business systems – which is why we make integration as painless as possible.
We partner with Blendr.io to make one-click integrations simple. If we haven't got a packaged integration with a particular platform, we can typically get one ready for you in just a couple of weeks.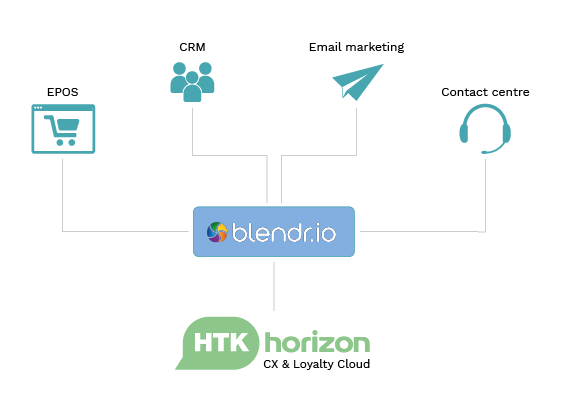 APIs & DOCUMENTATION
Build flexible, custom integrations faster
If your system was built in-house or you've got a bespoke build of a common platform, packaged integrations may not be the way forward. But our flexible APIs mean that connecting Horizon to your tech stack can still be simple.
We can provide your IT department with our APIs and documentation, as well as support and guidance for integrating your internal systems with Horizon – whether you're syncing transactions files from your POS with SalesLift or displaying loyalty profile data from PlusPoint in your mobile app.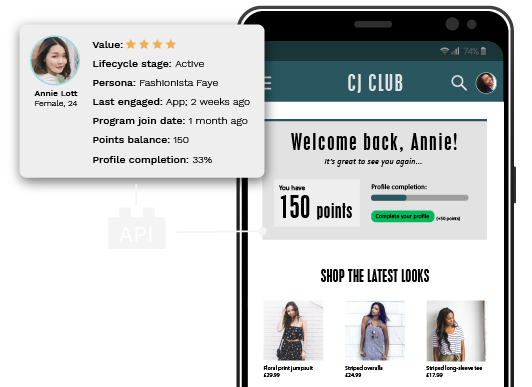 SECURITY
Your valuable data, in safe hands
Your data is really your customers' data – and we know how vital it is to keep it safe. That's why we build information security into everything we do. We've worked closely with UK government departments, as well as private sector clients, to ensure that their data is handled in a secure and compliant manner.
All staff security cleared by Warwickshire Police
ISO27001 certified since 2010, audited by BSI
Full staff training and awareness program
Proactive monitoring, including WAF, IDS & IPS
Secure software development and operational infrastructure training
Regular internal & external security penetration testing
Make the most of your data with easier integration.
Find out how the Horizon CX & Loyalty Cloud can integrate seamlessly with the rest of your tech stack.