Helping brands build stronger, more profitable customer relationships
At HTK, we've been helping businesses connect with their customers in smarter, more personalized ways since 1996.
Over the years, we've worked with global brands, small businesses and government departments on a variety of projects. But making insight accessible has always been at the heart of what we do.
Today, our focus is on helping mid-sized organisations to exploit the opportunity of real-time data, customer insights and personalisation, without the challenges. 
Built from the ground up with a rich database at its core, Horizon makes omnichannel personalization a breeze – no data scientists needed!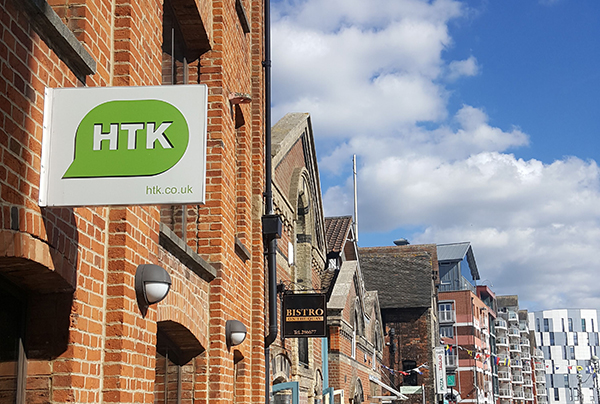 Fast & flexible
You need software that's easy to use and quick to deploy, with real-time measurable results and a compelling financial return on investment.
Here to make you look good
Our job is to increase your productivity through the use of our software – meaning we'll seek to add value wherever we can.
Never one-size-fits-all
Our products are highly configurable and designed to work with the other platforms you've invested in. Pricing is simple and affordable.
Marlon Bowser | CEO, Founder
Marlon co-founded HTK in 1996, following 5 years at BT Labs working on some of the first commercial applications of advanced speech technology. With a first-class engineering degree from UMIST, Marlon is an active advisor to regional growth of the ICT sector and a Suffolk Business Ambassador.
Justin Bowser | COO
Justin is responsible for HTK's day-to-day operations including infrastructure, security and project delivery. He also consults on all aspects of Horizon, and has particular interests in gamification and machine learning. When not working on innovative solutions for customers' challenges, Justin can be found in his kitchen or his old 4.5 litre V8 TVR Chimaera.

Richard Goodall | Non-Executive Director
Richard has over 30 years of managerial experience in software-driven companies, with a focus on retail and hospitality solutions. Since 2008, he has been Vice President of the EMEA Hospitality team at NCR Corporation and Group Director of Sales & Marketing at PCMS Group (now Flooid). Richard now works as an independent consultant and is also a Non-Executive Director at Checkfer.