Consumer packaged goods (CPG) brands have traditionally sold through third-party retail and eCommerce stores, with no direct relationship to end consumers other than (in some cases) post-purchase customer service.
The Covid-19 pandemic has shown that changes to the channel and consumer behaviour can leave CPG brands exposed to increased risks of revenue attrition, leading many such brands to look at ways of establishing direct relationships with their customers through a "direct to consumer" (D2C) model.
Loyalty programs can be a powerful way for CPG brands to establish this direct relationship; enabling direct promotions and campaigns that drive incremental sales, increase word-of-mouth and build trust. The acquired first-party data can also be invaluable for product development, aligning future offerings to consumers' needs.
Horizon makes it easy to launch a D2C strategy, through flexible loyalty, on-pack code and promotion management.

Horizon's loyalty management capabilities make it easy to build and operate a personalised loyalty program that will differentiate your brand, and measure the incremental uplift in revenue, ATV and ATF.

Horizon PlusPoint enables the creation and management of sets of unique "on-pack codes" that can be distributed on packaging, plus an API that can be integrated with a website or mobile app to validate each entered code, link it to a specific customer and attribute it to a specific purchased product.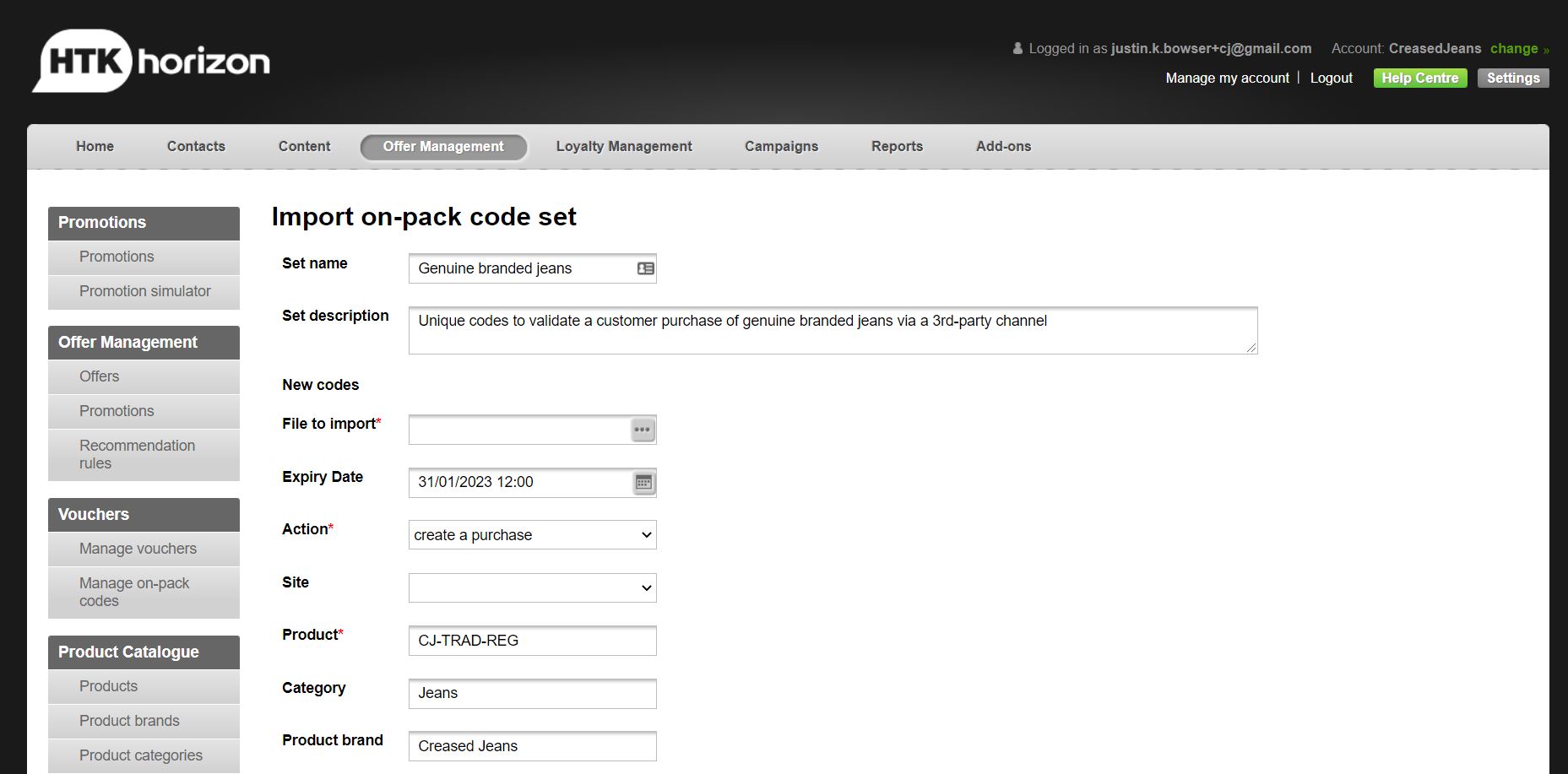 Horizon makes it easy to configure, test and manage personalised sales promotions, with customer eligibility based on items purchased (inferred via on-pack codes), previous purchase behaviour, individual customer details, marketing segments and more.
Campaigns and customer experience

Horizon SendSmart lets you run targeted, personalised campaigns by email, SMS and/or push messaging, while Horizon CXFlow enables relevant, engaging customer experiences for post-purchase feedback, competitions etc.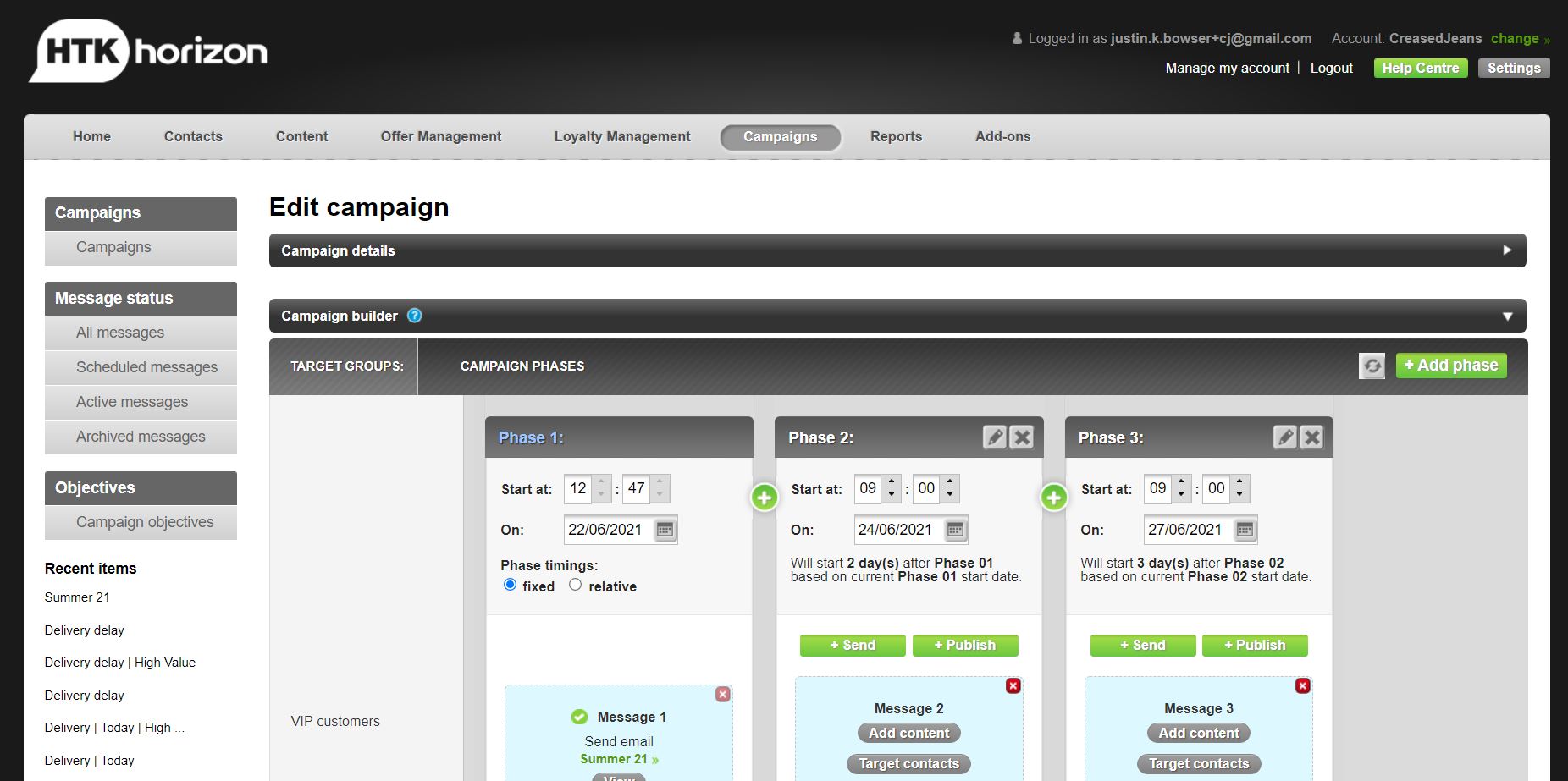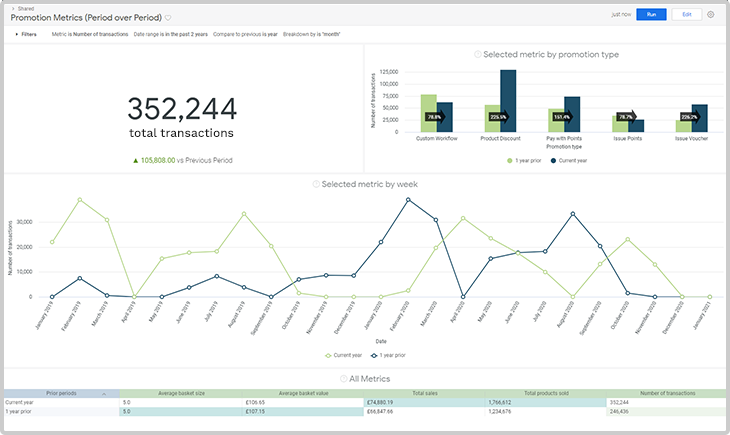 Acquired first-party customer data is stored in Horizon One360 customer data platform, seamlessly integrated with Horizon AutoPilot for reporting, advanced analytics and machine learning. Dashboards show you what's working, and opportunities for improvement.