Horizon SalesLift
Boost sales revenue & profit margin with highly personalized, intelligently targeted promotions.
Say goodbye to wasted profit margins

All too often, blanket discounts are scattered like confetti – draining profit from customers who would have paid full price and ruining brand value by creating a 'discount culture'.
Promotions should be a strategic tool, used to increase basket size, build loyalty or motivate customers who wouldn't otherwise purchase.
Horizon SalesLift predicts a customer's discount sensitivity and likelihood to buy – ensuring offers only go to those who need the extra incentive.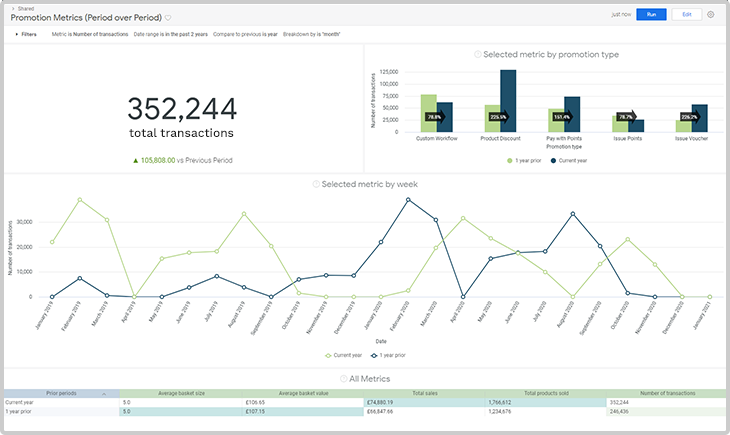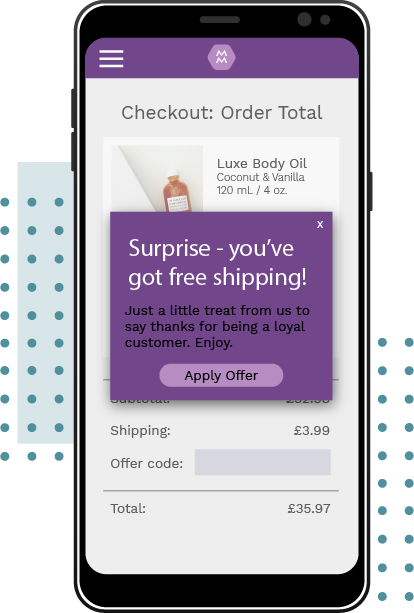 Invest in the right customers

Your most consistent shoppers might not need a discount – but that doesn't mean you shouldn't reward their loyalty. 
Whether it's free shipping, exclusive offers or a tactic to increase new customer referrals – the right gesture can go a long way towards building emotional loyalty and increasing lifetime value.
Create promotions that affirm brand values and build trust through personal recognition. With Horizon SalesLift's deep analytics and AI-powered recommendation engine, all of your customers will feel like VIPs.
USE CASE
Optimizing offers for the greatest impact
Just because a customer qualifies for a promotion, doesn't mean it's the best one for them – or for your bottom line.
Take Jodie and Brian – based on their purchase history, they both technically qualify for the same 15% discount on their favorite brand of dog food.
But Horizon SalesLift knows that Brian isn't particularly price sensitive and is due to buy in the next 2 weeks. So rather than a discount, he gets an cross-sell on a relevant product. 
Jodie, however, loves a bargain and has missed her expected purchase date. That 15% offer is just what she needs to hit 'Add to Cart' next time around.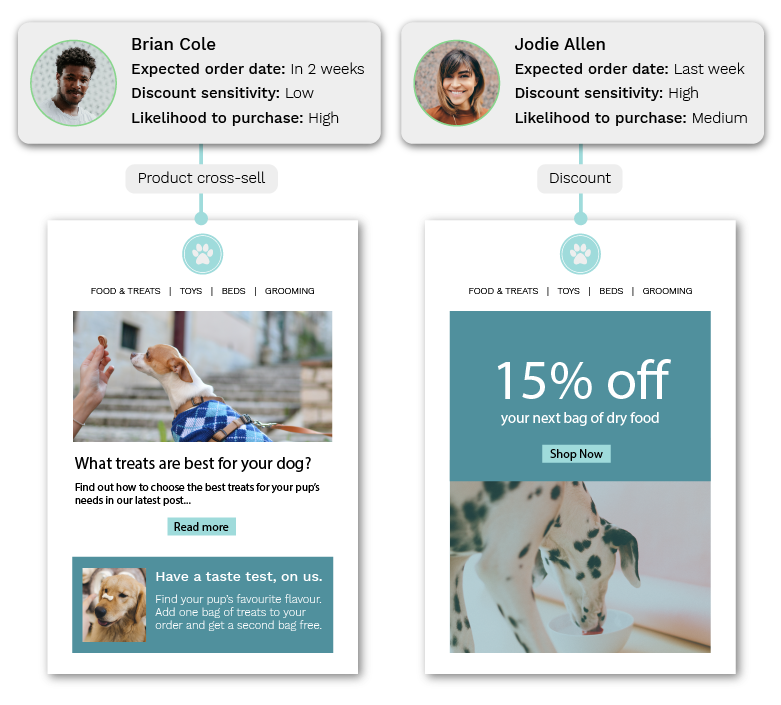 FEATURES
AI-optimized promotions, without the fuss
Next-best promotion
Use AI to automatically select the best offer, in the moment
Conflict management
Take control of how conflicting promotions are handled
Metrics that matter
Monitor discount sensitivity, promotion ROI and more
Real-time decisioning
Choose the right offer across a range of promotion types
Financial optimization
Test new techniques to maximize the impact of each promotion
Ready for smarter sales promotions?
We'd love to show you how Horizon SalesLift can help you optimise your strategy and boost revenue.