Horizon One360
Put customer data at the heart of your business, to grow loyalty and boost sales.

Profitable customer relationships depend on data. But when that data is disconnected – spread across systems, held in different formats – it's almost impossible to get the insights you need at speed.
At the core of Horizon is the customer data platform, designed to unify your data across platforms and deliver actionable insights. 
Comprehensive customer profiles are enriched with every interaction in real-time, while powerful segmentation tools allow you to drill-down to uncover micro-targeted audiences.
Horizon One360 is the brain that powers all our products – putting deep customer insight at every stage of your marketing.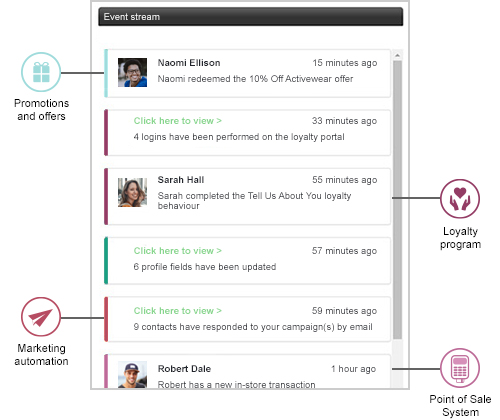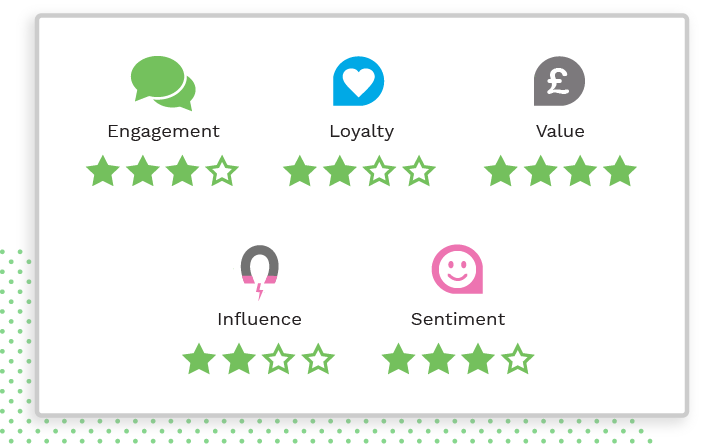 Meaningful customer insight at your fingertips

Finding rich, meaningful customer insight from thousands of data points – spread across multiple systems – is an overwhelming task. 
Horizon's unique ELVIS scoring system brings key insights about your customer relationships to the surface, in a format that's easy to understand.
Customers are ranked on their engagement, loyalty, value, influence and sentiment, and assigned an overall score.
So you can instantly see the state of your customer relationships, on an individual basis and across your entire audience – and determine which customers to engage with next.
Smarter targeting with a single customer view
For Dave, getting a true "single customer view" meant that his marketing team could target promotions based on contextual customer data, like purchasing habits and browsing behavior.
Getting that data together used to be a chore. They waited weeks for the BI team to pull the data and the segments were still fairly broad.
Promotions were more tailored than a generic batch-and-blast approach – but they were far from the personalized, real-time offers Dave knew their customers wanted.
But with Horizon One360, all the data that Dave and his team need is in one place – always up-to-date and ready to go. It integrates natively with their Horizon SalesLift account, adding rich customer insight that allows for individually targeted promotions in real-time.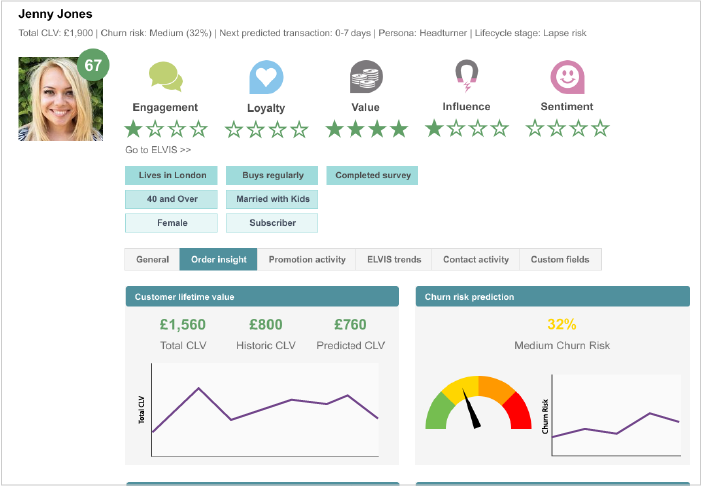 FEATURES
The brain behind every personalized experience
Single customer view
Holistic customer profiles, enriched with real-time insight
Smart Stream
A real-time feed of customer activity across channels
Dynamic segmentation
Hyper-targeted groups that are always up-to-date 
APIs & packaged integrations
Flexible options to get your data in and out, faster
ELVIS scoring
At-a-glance insight into your customer relationships
Built-in best practice
Personas and lifecycle stages based on real-time behavior
Ready for real-time, data-driven marketing?
We'd love to show you how Horizon One360 can help.