Time to upgrade your loyalty platform?
The Horizon CX & Loyalty Cloud is a powerful, easy-to-use platform for delivering personalised, engaging loyalty programs. Our experienced team can get your current program up-and-running on Horizon with ease.
Future-proof your loyalty program
When your loyalty platform is no longer cutting it – whether it's difficult to use, pricey, limited on features, or simply not driving results – it's time for a change. But choosing the right solution can be a challenge. You need a platform that can meet your program where it's at and help you transition to the cutting-edge of loyalty program strategy.
The Horizon CX & Loyalty Cloud offers comprehensive loyalty program management, backed by an intelligent customer data platform. With multichannel support, AI-powered insights and a focus on emotional engagement, Horizon is ready to take your loyalty program forward.
Loyalty replatforming, without the headaches
Replatforming your loyalty program can come with a lot of unknowns…
Will a new platform be able to support the current program's features?
Does the overall program design need a rethink?
How will you manage integrations with the rest of your carefully selected tech stack?
How will your members respond to the change?
At HTK, we've got plenty of experience replatforming large loyalty programs with complex features onto our powerful, easy-to-use Horizon CX & Loyalty Cloud. With APIs and packaged integrations, Horizon can easily slot into your existing tech stack.
And with a wealth of industry experience, our team is well-equipped to advise on loyalty strategy and ensure a seamless transition for your members.

Strategic advice & program design

Advanced loyalty mechanics

Easy integrations (packaged & API)

Ongoing program management
Download The Ultimate Guide to Loyalty Replatforming
See what Horizon can do in a 25-minute video tour
All the tools you need to grow lasting loyalty
Whether B2C or B2B, Horizon has everything you need to keep members engaged, incentivise key behaviours and drive long-term loyalty.
Personalised, data-driven experiences for every customer
With Horizon PlusPoint, you can easily create engaging, personalized experiences for every customer – to grow emotional loyalty and boost revenue.
Automatically recommend the best activities and rewards for each customer, based on AI-powered insights. And deliver them, along with other tailored content, through a personalized loyalty portal, via a mobile app or at checkout.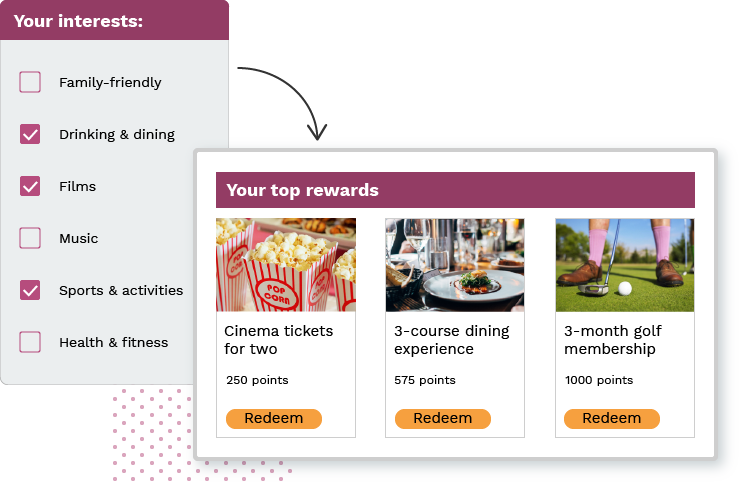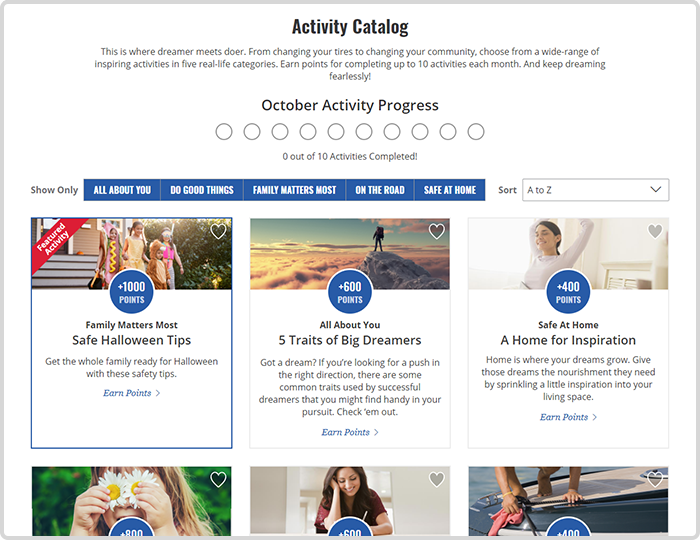 Rewarding loyalty — beyond the transaction
Go beyond the point of purchase, to reward and encourage the behaviours that contribute to lasting, emotional loyalty.
With Horizon PlusPoint, you can reward customers for completing a range of customizable activities that help them connect with your brand, including:
engaging with targeted content (videos, blog posts, etc.)
filling out surveys or quizzes
sharing content and referring friends through social media
Engage with members on any channel
A key factor in emotional loyalty is convenience – and that requires the ability to meet members where they're at, on whatever channel they choose.
Horizon makes it easy to deliver personalised member experiences on any channel – whether it's a mobile app, your e-commerce storefront, or in-store at the till.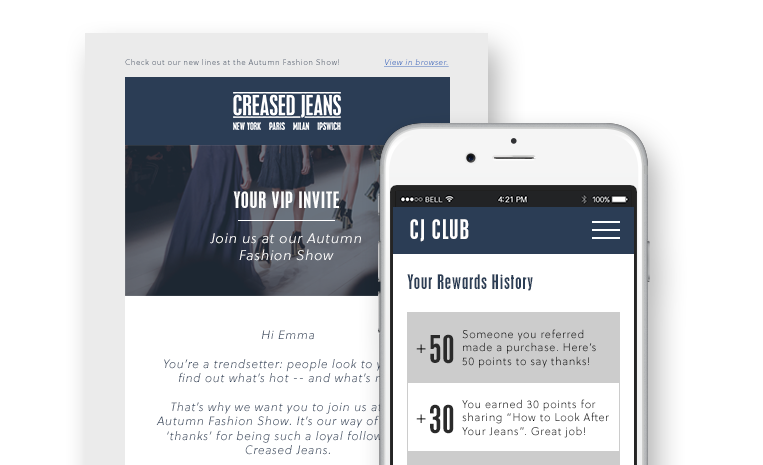 Loyalty behaviors
Award points for the behaviors that drive loyalty — beyond the moment of purchase
Custom loyalty portal
Give members an engaging, mobile-friendly way to keep up with the program
Coalition support
Allow multiple brands to contribute to the earning and burning of points
Seamless integration
Connect to an in-store POS, integrate with your mobile app & more with rich APIs
Personalised offers
Deliver real-time offer recommendations, tailored to each member
Gamification
Boost engagement with member tiers, loyalty groups and more
Interested in replatforming your loyalty program?
Watch the 25-minute video tour, to get a comprehensive overview of Horizon and see how you can grow customer value through personalised loyalty and CX. Or reach out to us with any questions — we're always happy to discuss your unique program needs.