Rich, real-time customer data is essential for delivering the kinds of highly personalised customer experiences that drive emotional loyalty.
To present a personalised offer at checkout, your promotions engine or loyalty platform needs to be able to communicate with your ecommerce solution. To send an upsell email at the right moment, your marketing automation platform needs the go-ahead from your CDP – which needs info from your customer service system and ecommerce platform.
It's a lot of moving parts to manage – and as a marketer, the actual connecting and integrating of those moving parts is likely outside of your control.
That can make it difficult to ensure you're getting all the data you need, in the right format, and means that making changes or spinning up new connections can take time.
But with our new Blendr.io connector, we're hoping to change that.
How it works
Blendr.io is an Integration-Platform-as-a-Service (iPaaS) which will enable Horizon to integrate out-of-the-box with over 500 cloud applications across CRM, ecommerce, marketing automation, databases and more.
With Blendr.io, you can drag-and-drop custom integrations between Horizon and other platforms, to import and export data, and trigger actions. You can easily build the integrations they need without waiting for IT input or complex development.
What can you do with Blendr.io and Horizon?
With over 500 integrations, there's a good chance that the systems you're using are already connected to Blendr.io – and therefore, ready to exchange data with Horizon. The specifics of what you can do with those integrations is largely dependent on the platform in question, but we've compiled a few common use cases below to give you an idea…
Ecommerce to HTK Horizon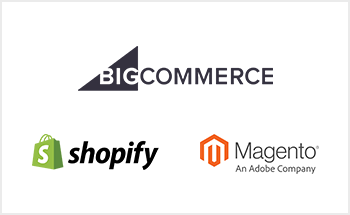 Transaction data is one of the most essential bits of information you can have in your customer data platform. It enables greater personalisation at the individual level and a better understanding of behaviour trends across your base.
And by having transactions and other engagement data in one place, it also enables you to tie your marketing initiatives to real increases in revenue.
By connecting your ecommerce installation with Horizon, you can:
Enrich Horizon contact records with details from a customer's ecommerce account, including their transactions – to fuel customer analytics, power marketing personalisation and prove ROI.
Award loyalty points and apply promotions based on transaction activity, as a loyalty member makes a purchase on the ecommerce site – so you can update their points balance and offers in real-time.
Salesforce to HTK Horizon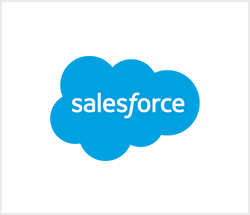 Understanding where your customers (or prospects) are at in the sales funnel is key to ensuring your marketing strikes the right tone – and that messages land at the right time.
By connecting Horizon with Salesforce, you can:
Sync lead and contact records from Salesforce into Horizon, either as new contact records or as updates to existing customer profiles. Perfect for triggering a nurture campaign to prospects or sending a reminder to contacts whose renewal date is approaching.
Zendesk to HTK Horizon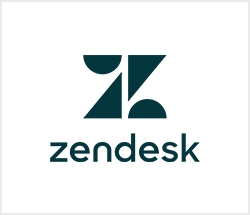 A positive interaction with a customer service agent can turn a bad experience around and save the relationship – but to do that your service reps need to be empowered with rich, up-to-date customer data.
By connecting Horizon with Zendesk, you can:
Enrich Zendesk contact records with loyalty profile summary data from their Horizon customer record, providing greater context to staff when dealing with support issues. Give agents insight into a customer's loyalty and value to the business, enabling them to serve each customer in a personalised way.
With Blendr.io and Horizon, syncing data and insight across platforms – whether it's your marketing, sales or customer service software – is much easier.
For your team, that means more flexibility, control and opportunity for innovation. And for your customers? More seamless experiences and better personalisation at every touchpoint.
So what's next? If you're a current Horizon user, get in touch with your account manager or contact the HTK support team for help setting up your Blendr.io integrations. And if you're interested in finding out more about Horizon or have questions about a specific integration, get in touch with us today – we'd love to chat.